What Is Title Insurance?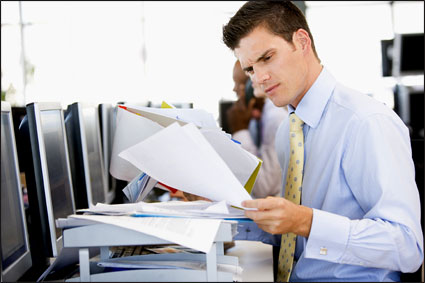 Title insurance plays a major role in making certain home ownership is safe and secure by providing protection against loss due to any defect in title. A reputable title agent offers reliable purchasing information, insite into historic matters of importance, and the security of an authorized company.
One of the title company's main functions is to conduct a thorough title search of the property, which is a review of all matters affecting the state of ownership. The search also reveals tax information, rights-of-way for power companies, and any unsatisfied liens or claims against the property. However, sometimes the most careful investigation fails to disclose title defects. For this reason, buyers purchase title insurance to protect themselves and their lender. Title insurance is actually a package of two separate policies, one covering the owner and the other covering the lender.
How Much Does It Cost?
In most states, the title insurance premium is a rate that each title underwriter must have approved by the state Insurance Department. Generally, the rates are the same or very similar between companies. And, although the premium is paid only once, at settlement, title insurance continuously protects the owner or his/her heirs as long as they own the property. There are no annual renewal payments needed to keep your policy in force. Please ask your agent for a title insurance rate quote.
When selecting a title agent, we understand how important cost is to you. As an agent for A Rated Underwriters, our title insurance rates are competitive, but price is only a small part of the picture. The rest is personalized, quality service.
Overview
The objective of title insurance remains the same as it has always been — helping the parties in real estate transactions to determine their rights and interests, and assuring that land transfer is expeditious and secure. Protecting the parties involved in real estate transactions is the reason the title insurance product was developed.
While most problems can be located in a title search by skilled professionals, there can be hidden hazards that even the most thorough search will not reveal. Examples include forgeries in the chain of title, a claim by a previously undisclosed relative of a former owner, or a mistake in the records. Liens, easements, rights-of-way, life estates, air and subsurface rights, and future interests are also found in a title search.
Title insurance is substantially different than other types of insurance coverage, which can often lead to a misunderstanding of the product. Title insurance emphasizes risk prevention rather than risk assumption. This emphasis on risk prevention is a labor intensive and costly component of doing business, but the coverage offers the best possible opportunity for avoiding claims and losses in real estate transactions.